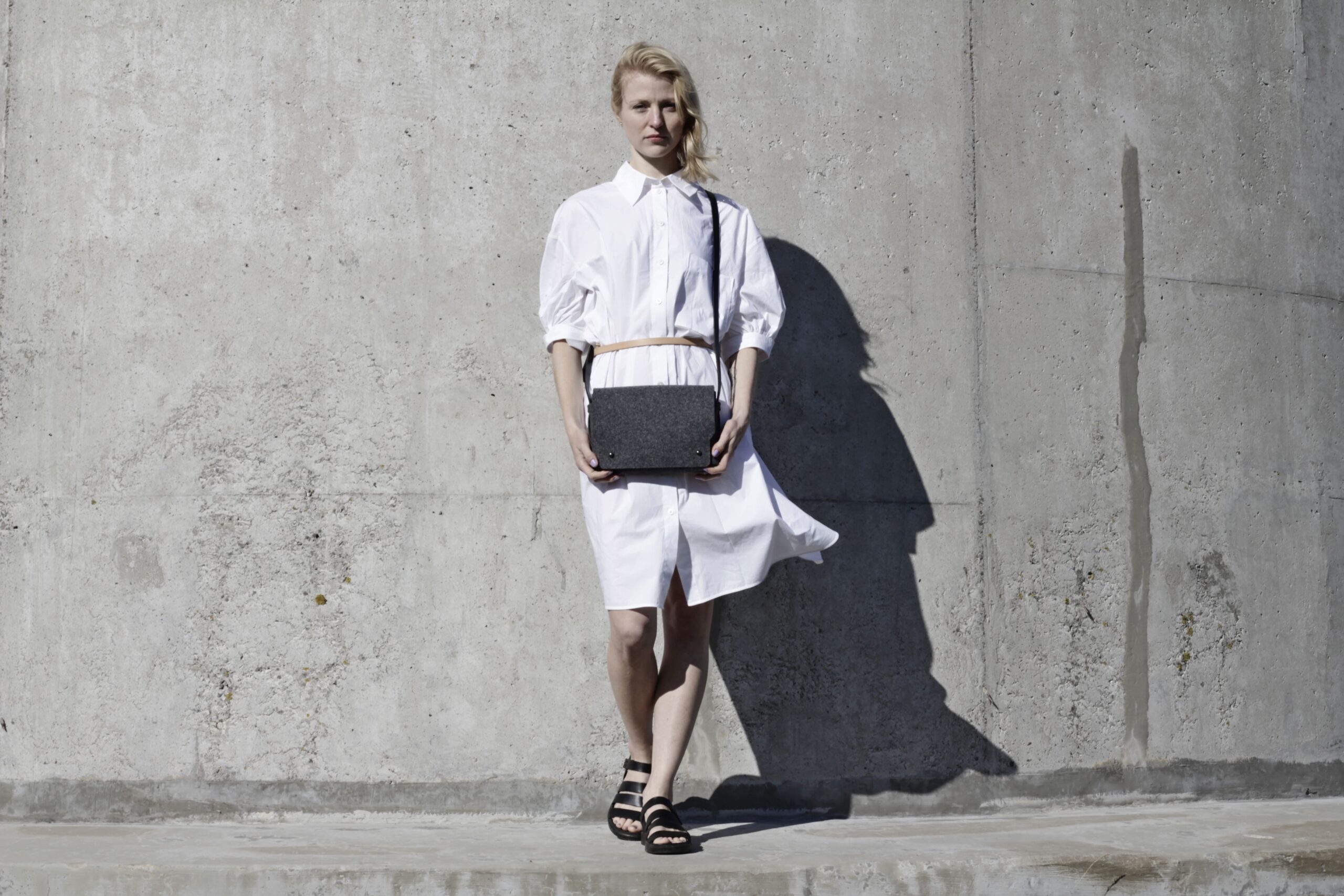 SIUH shoulder bag
Small,light and spacious enough felt shoulder bag Content divisions make things easier to organise.
The shoulder bag is designed with the desire to rethink the technology of making a bag.
A seamless technique: made of a sheet of felt, laser cut and hand- assembled.Idea is to create sustainable products by eliminating the amount of different materials and create a product that is easy to recycle or reuse after the life cycle.
Product all components each are made of a single type of material can be split apart.Easy disassembly = easier recycling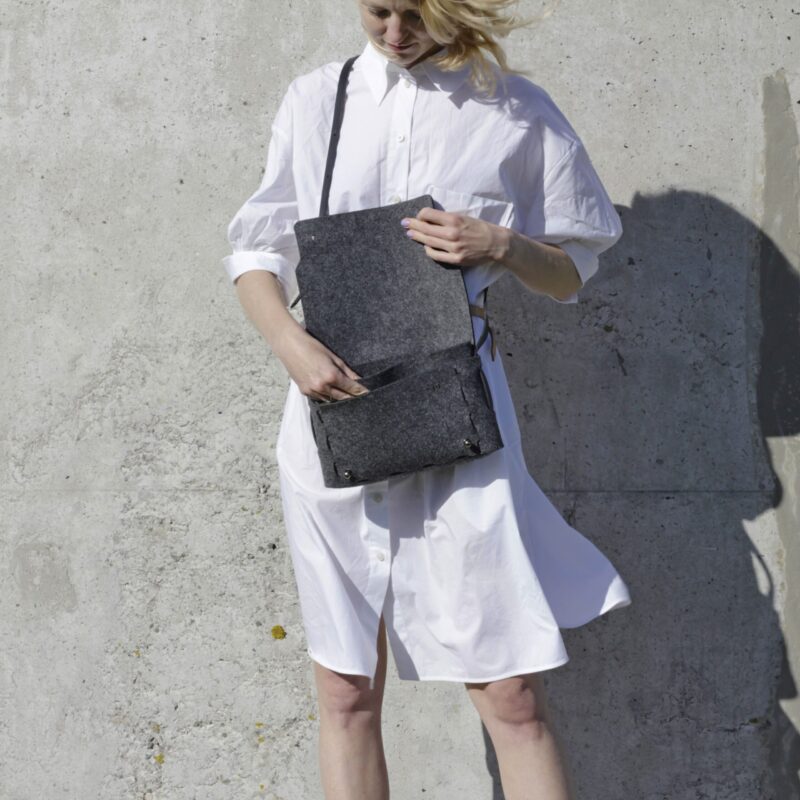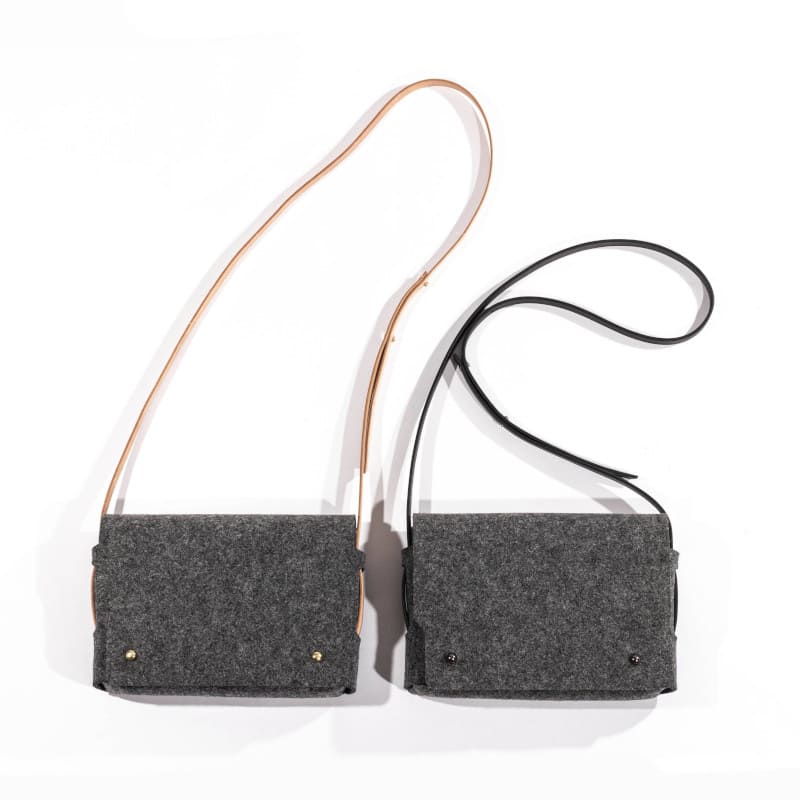 Details: The flap fastens with two screw buttons, the bag has 3 gaps, 1 adjustable shoulder strap
Material:PET felt is 100% recyclable material/ polymer fibre, produced mainly of used plastic bottles
Hooldus: Pleki saab maha pühkida niiske lapiga kergelt hõõrudes.
Colour: white / grey
Strap 100% leather, natural or black
Size:19cm x 7cm x 16cm
Strap length adjustable 1.10 – 1.20
Design: Marve Riisalu 2020