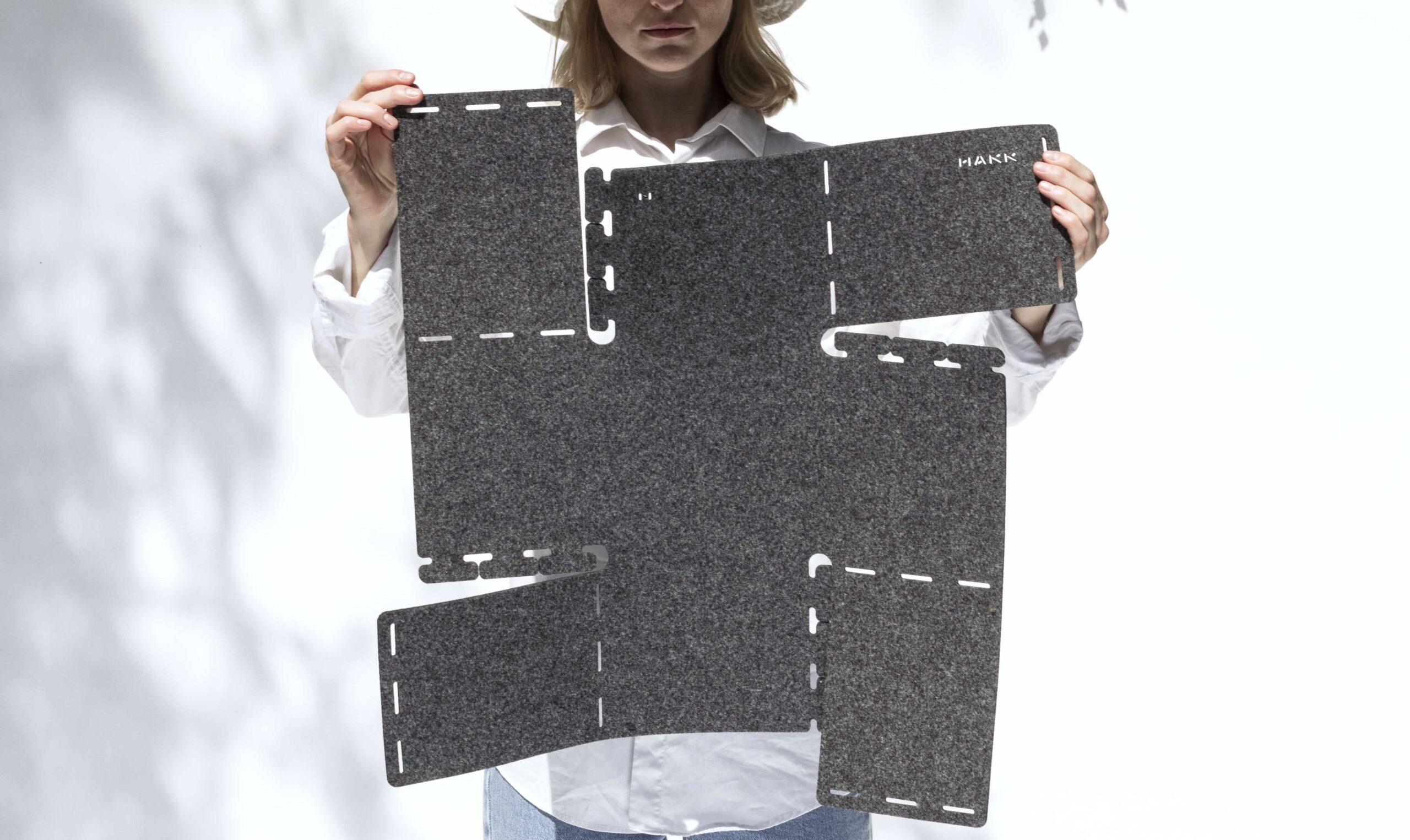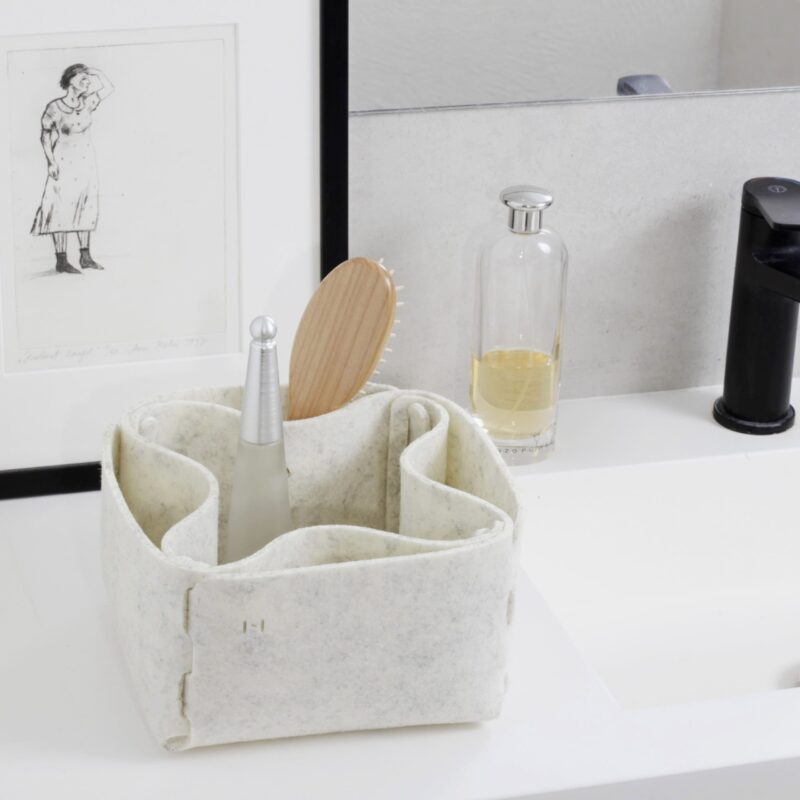 MONOBOX storage box and sorter
Makes it easy to group and collect things in the hallway, living room, bathroom, kitchen, office or anywhere else.
A seamless technic: made of a sheet of felt, laser cut and hand- assembled, allows to create pockets inside
The minimalist style and smart design make it a functional furnishing element
Material: PET felt is 100% recyclable material/ polymer fibre, produced mainly of used plastic bottles
Material handling: The stain can be wiped off by lightly rubbing with a damp cloth. It is convenient to use a vacuum cleaner to remove dust and other debris.
The material is machine washable at 30 degrees C
Three different sizes:
S dimensions: 18 x 18 x 10 cm
M dimensions: 20 x 20 x 16 cm
L dimensions: 22 x 22 x 23 cm
Design: Joonas Riisalu 2021